To sign up for a free 30-day trial of Cemetery HQ, please fill out the form below. No credit card is required up front and you're under no obligation to buy anything from us.
We'll use the information you provide to customize your demo website. When we're done, we'll email you a link to view your website. We're also here to help you make changes and answer any questions you may have about our service.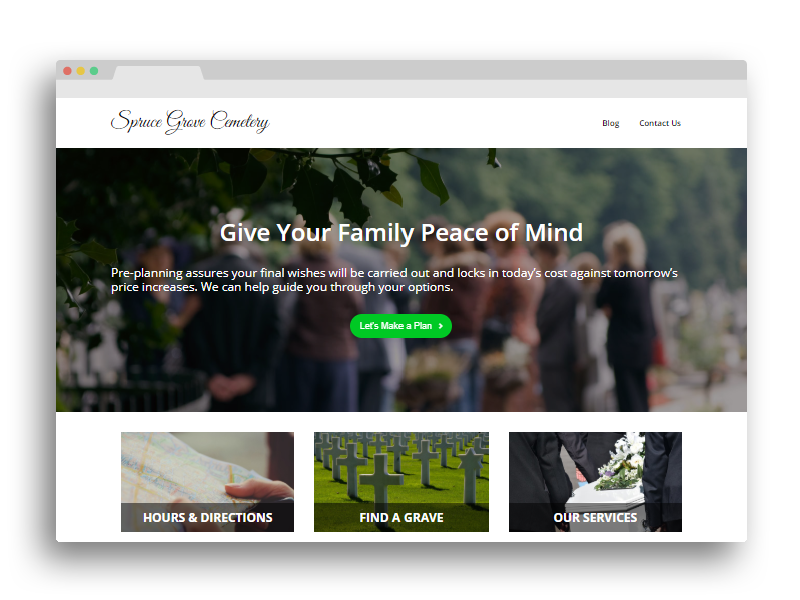 Our turnkey cemetery theme lets you create your website much faster than other website platforms.
Whether you need us to answer a quick question, or would like us to build your website for you, we can help.
No Card Required Up Front
We don't require payment until you're ready to launch your website.